We are just a call away from you, and so is our team of geniuses who will get your Mac running like new in no time. Hectic lifestyle and can't get your Mac to the Computer Master shop? No need to stress. Here at Computer Master, engineers work all days of the day, including evening. We also offer an emergency service during the weekends. We will go to your home or place of business, all to meet your lifestyle and work needs.
Battery Replacement for Your MacBook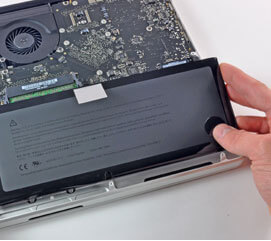 Your MacBook battery has died on you? Don't be too quick in confining your laptop to the junk pile in your closet just yet. Our MacBook service is fast, practical, and no matter the model it's usually completed within the same day. We will even pick your computer up from your home or work for you.
When you buy a MacBook, you expect to buy a good-quality piece of technology. Quite unfortunately, the solid unibody enclosed aluminium machine comes with a pay-off. They're not designed to be opened by non-professional such as most owners. Apple officially recommends users to return their computer as a whole once the battery has come to the end of its life to their nearest Apple store.
An official Apple battery repair can become quite costly, and if you don't live near an Apple Store or Genius Bar, it can also become time-consuming. Here at Computer Master, we use the same quality batteries you would get if paying for an Apple Premium battery replacement service for a fraction of the price and time.
iMac Repairs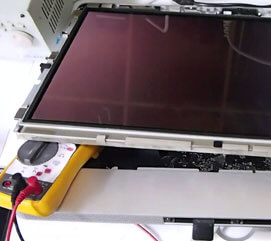 Has your iMac gone kaput? No need to fret. Our iMac repair team is at your disposal seven days a week to diagnose, fix, and return your computer good as new in half the time a Genius Bar would. Since all repairs are done in-house, this means no extra time or charge is taken to send your computer to a third-party location.
Hey, wait: wouldn't that mean you aren't using Apple-approved replacement parts on my iMac? Not at all! We give the same iMac repair service any Genius Bar or brand alternative does, only our service is done faster, more convenient and cheaper.
Here at Computer Master, we use all the same high-quality components Apple uses in their repairs if you sent them your iMac to repair it. We fit the parts into your computer in our shop, and our price reflects the product cost rather than the brand name. Since our service includes picking up and dropping off your computer back to you ourselves, you don't have to worry about extra shipping and handling fees.