We cover the whole GTA, and even better yet, we can repair most desktops within a single visit to the shop, or to your domicile. If a software problem seems to be the cause of your bothers, you don't have to worry about staying home waiting for a techie or leaving work early to bring your PC to the shop. This type of issue can easily be fixed remotely by granting access to your PC.
Frozen Computers and Random Restarts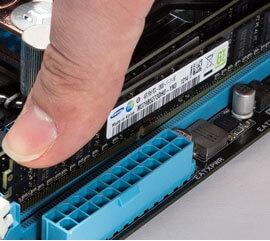 Viruses, Trojans, rogues and other adware can cause your system to become unstable. When the computer's system detects a problem, it will restart to prevent further damage. These sort of issues are easily fixed by cleaning unwanted programs and spyware, upgrading drivers or reinstalling operating systems. Software screenings and tests are performed by one of Computer Master's team of engineers and fixed right away.
Second possible problem - It's your hardware. Your computer freezing on you and even restarting on its own is a common side effect from it overheating.
When your computer starts to overheat to the point of being unstable, it sends a signal to restart. However, anything from a faulty power supply to your graphic-card and your hard drive could be at fault. One of our technicians will test your computer in-house or at your facilities. However, if further or more complex testing is needed, we do offer a collect and return service. Depending on the severity of the issue, it may take anywhere from 1 to 3 days.
Slow Computers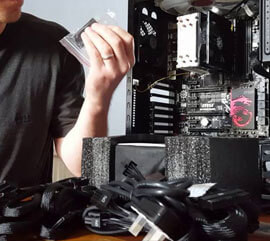 My computer feels like it runs too slow, it takes a long time to load, it feels like forever when it loads up from shut down. I can't seem to load pages, or even e-mails properly. I keep getting "warning: unresponsive script" messages.
Sounds familiar? Computers become slow during the time. Corrupt old and redundant files quickly build up in the computer.
Sounds familiar? With time, computers become slow and sluggish. Old and corrupted files start to build up and cause severe crashes and system errors to occur. In return, this will slow your PC even further. It's a huge annoyance when getting the smallest task done, takes double or even triple the time. While these issues are common with older models, newer ones are also prone to them.
Your Screen is Blank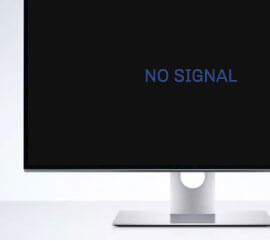 You sit on your desk, turn your computer on. You can hear it start up, Windows loads up, but your screen is blank. There are different reasons for why this could be happening. If your monitor has recently been moved around, check your cables as a loose cable can send improper signals. If all your cables are working accordingly, try connecting your monitor to a different computer as the issue could be the monitor itself.
Your screen might not be able to show anything because of a malfunctioning graphic-card or other hardware. If all steps above haven't worked out for you, you should contact our team of professional technicians.
ur team of professional technicians can fix all and any problem your monitor might be experiencing. Our experienced technicians will test out all of your monitor's cables, hardware, and software and fix any issues found. You can book an appointment with one of our engineers online or by giving us a call. All consultations are free of charge! At the end of your free consultation, our qualified technician will give you a quote for the repairs. If you were to change your mind or the price is too high for you, you will only be charged for the testing instead.